The Salinas brothers are perhaps best known surfing family in Mexico. In 1988, the six brothers established Central Surf, the first surf shop in Puerto Escondido. Today the Salinas brothers run two Central Surf stores in Puerto Escondido. They are dedicated to helping everyone with their surfing needs.
Angel Salinas is one of a very few professional surfers in Mexico. He competes all over the world. He and his longboard are a familiar site at Playa Zicatela. René Salinas is one of Mexico's top boogie boarders, and is an excellent surfing and boogie boarding teacher. (Thanks to Ruben Piña for use of his excellent photograph of Angel Salinas.)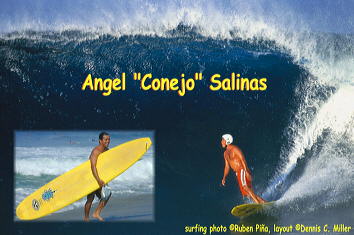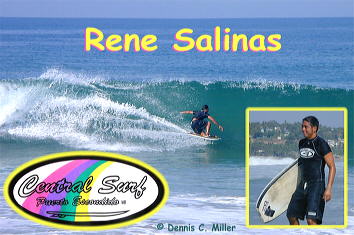 Our 10 year old daughter took surfing lessons from René. She was surfing on her own the first day! I am helping Central Surf with their Web site development, and put together the following pictures for them: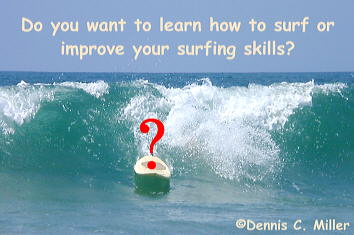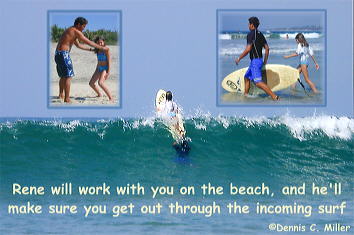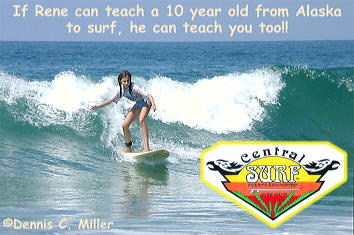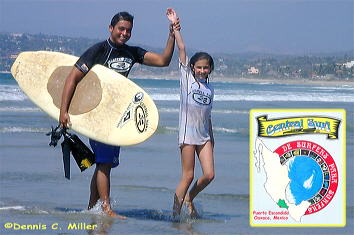 Ruben Piña is related to the Salinas brothers by marriage. His photographs have been published in many of the world's top surfing magazines. He sells his photographs at Central Surf.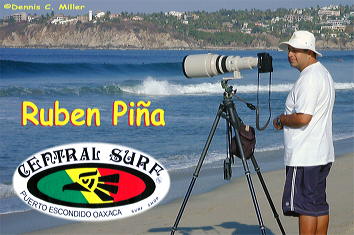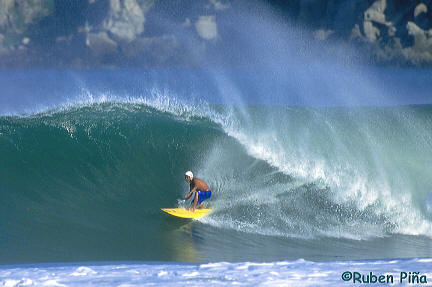 You can learn more about Central Surf and the Salinas family at their new web site.