Puerto Escondido, Oaxaca, Mexico
A vacation rental at Eglantina condominium
Eglantina is an ocean front condo in Puerto Escondido. While researching your next vacation rental, how many times do you read promises of a "panoramic ocean view", etc. As you view this site, and learn about Puerto Escondido and Eglantina #2, let the pictures speak for themselves...

Puerto Escondido information and pictures
See pictures of all the beaches in Puerto Escondido, including aerial photographs. Read about Puerto Escondido's unique weather and climate. Learn about surfing at Zicatela, home of the world-famous "Mexican Pipeline".

NEW! - Aerial photos of Puerto Escondido - January, 2005
About Eglantina condominium #2
See pictures of #2's panoramic ocean view, Eglantina's two swimming pools, roof top palapas, and more. View the overlook adjacent to Eglantina, and the spectacular walkway built into the cliffs below Eglantina. Most questions about #2 can be answered through the links below.
See an aerial perspective of Eglantina & Puerto Escondido
Read comments from people who have rented Eglantina #2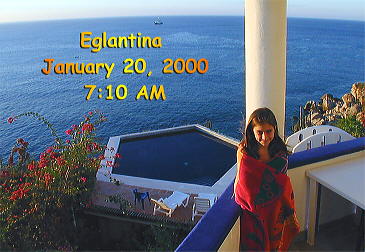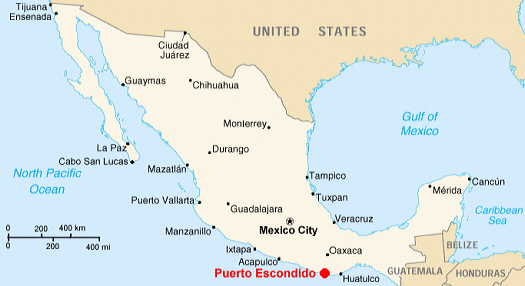 Puerto Angel is about 50 miles from Puerto Escondido, and is representative of the local weather.


since March 1, 2001